Minister Ordination Package
---
Don't get caught without your required credentials when it's time to officiate a wedding. Local governments often ask for proof of ordination and a letter of good standing to ensure that you are an ordained minister – these documents are recognized in all 50 states! Simplify the process with pre-filled registration forms and step-by-step instructions on completing your government registration, all included in this package (and customized to state and county requirements).
Become a Minister
---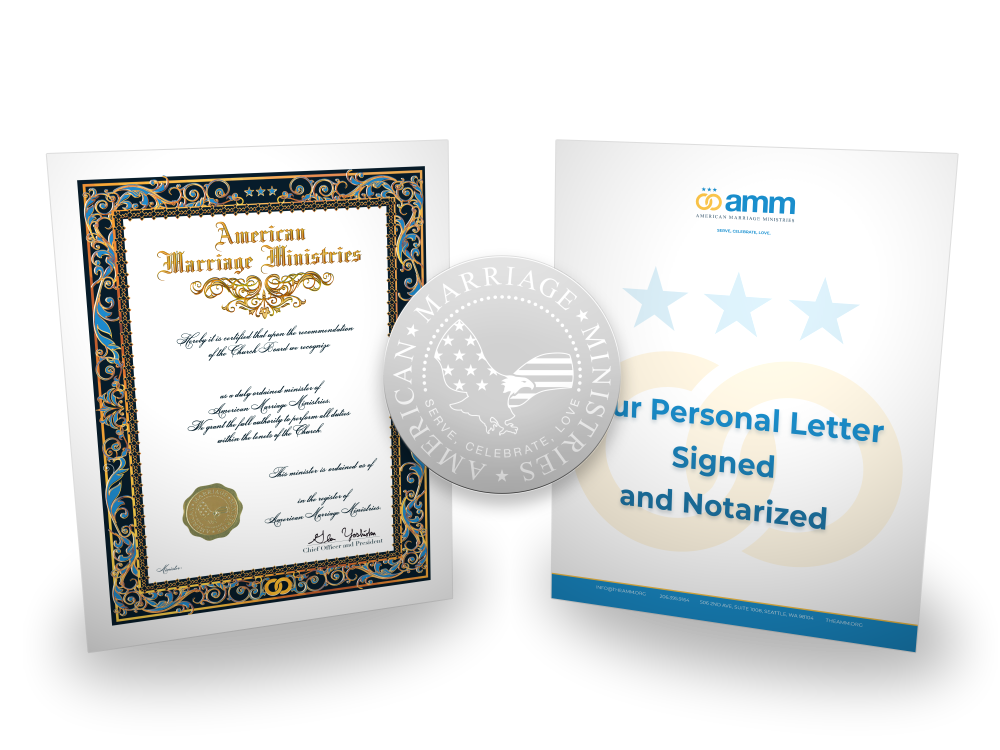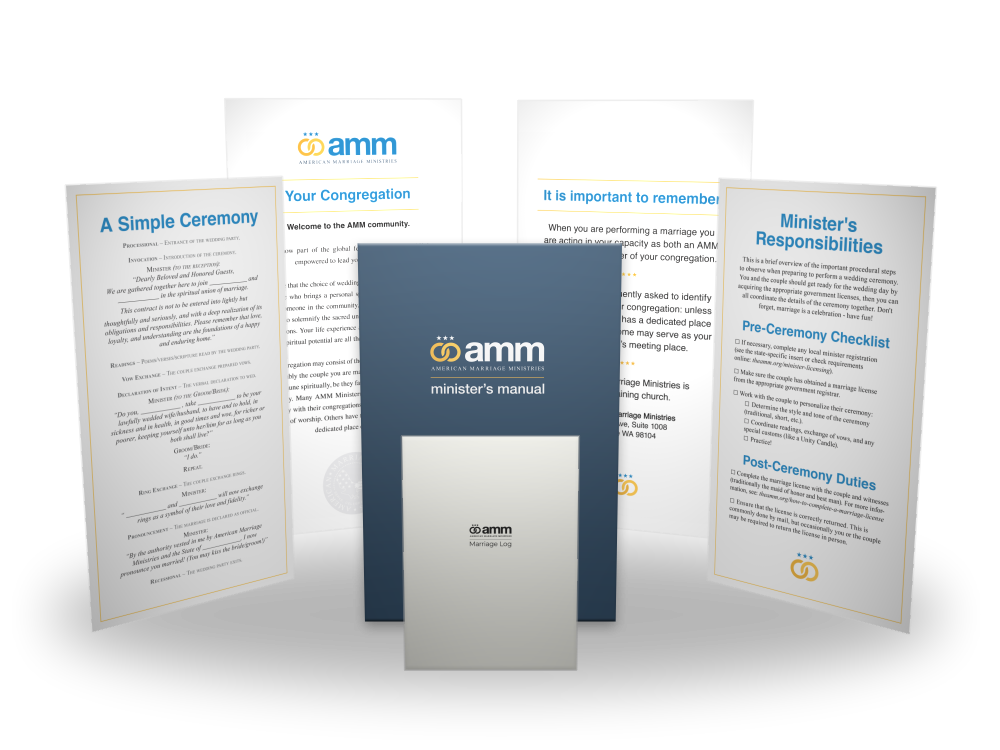 In addition to full credentials, this package includes our bestselling AMM Minister's Manual, with detailed instructions on how to perform marriage ceremonies, and other helpful tips on officiating memorable, meaningful and timeless weddings.
Many first-timers quickly become in-demand wedding officiants, and after word gets out that you're performing weddings, you'll be asked to officiate again! Why not get ahead of the game with the most comprehensive officiant toolkit on the market. Check out our Signature Wedding Officiant Package, with a full suite of training and officiating tools, apparel, and props, designed for serious wedding officiants.
---
We designed this package with three things in mind:
1 Making sure you have all the paperwork required to officiate weddings anywhere in the US.
2 Making sure you know how to write the perfect ceremony and coach the couple to get the best results.
3 Making sure you look and act like an experienced wedding officiant when you are standing with the couple at the altar.
---
Minister Ordination Package
Whatever path you choose, we want you to feel confident and ready for each and every wedding. That's why we've got an option for everyone. Best of luck out there!
THIS PACKAGE INCLUDES:
1 copy of our AMM Minister's Manual
1 Ordination Certificate
1 Letter of Good Standing
1 Certificate Holder
Your "Getting Started" information kit
Minister Licensing Instructions (where applicable)
Minister Licensing Application Materials (where applicable)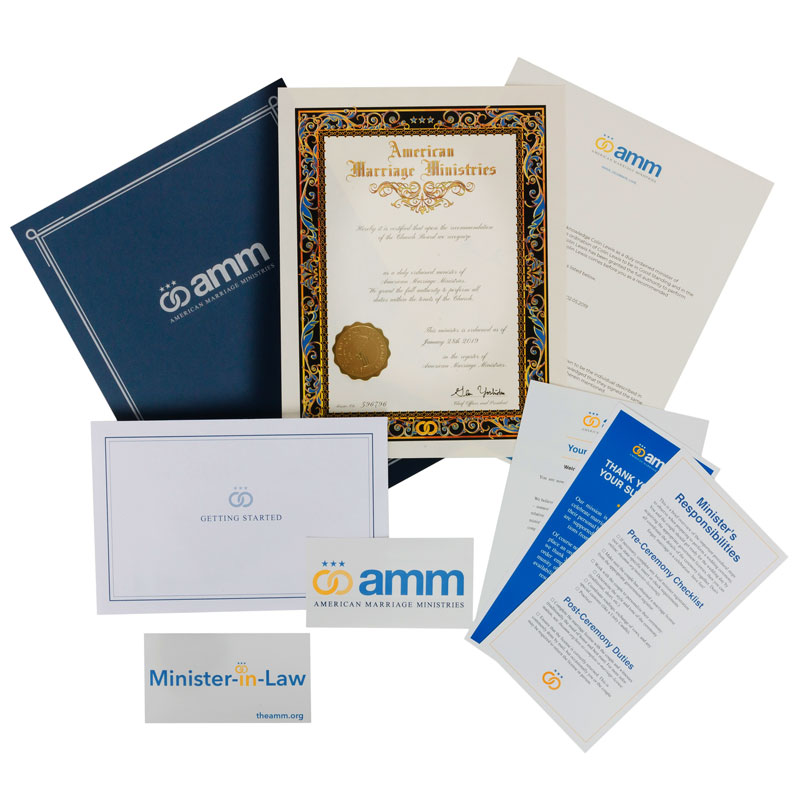 ---

Please note that some states have registration requirements that must be completed prior to performing marriage. We highly recommend reviewing State Officiant Registration Requirements and timelines for Ministers and Officiants so that you ask your officiant with plenty of time to register if it is necessary.