When Should I Start Looking for My Wedding Officiant?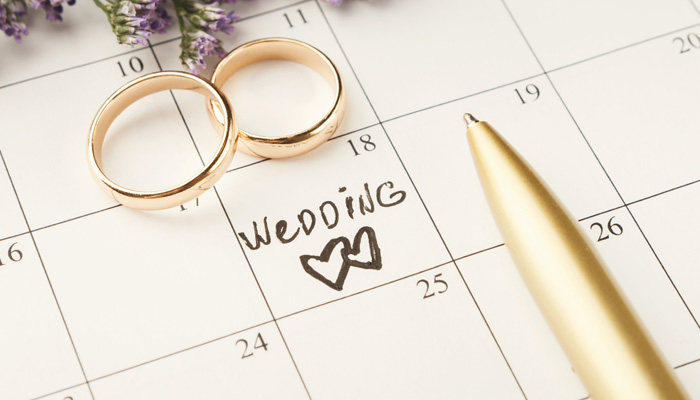 Over the years we have done quite a bit of research research on wedding industry trends. A couple of key pieces of information we wanted to know were in what order did couples tend to book their vendors and how far in advance of the wedding were couples booking their Officiant.
We were amazed that wedding industry surveys showed that most couples were choosing their wedding Officiant, on average, only about 2 months before their wedding. Based on the same surveys, the wedding Officiant was actually among the last of the "vendors" chosen (only transportation consistently ranked lower). This amazed us because although there are plenty of options for who can perform the wedding ceremony, the ceremony should still be the most special, and dare we say it, important parts of the wedding day. Yes, everyone wants to throw a great party but the parents and grandparents aren't coming for the great party, they are coming to see the couple get married.
CHOOSE YOUR OFFICIANT WELL BEFORE THE WEDDING DATE
Doesn't mean the couple has to book the first one they meet with, just saying that the process should begin early. If the couple is going with a professional wedding Officiant, they should meet with as many as it takes until they find one that is their fit and is going to create a ceremony that is personal and meaningful to them.
We truly believe that one of the keys to making the ceremony special is making sure there is plenty of time to choose, and work with, a wedding Officiant. We recommend starting the process of choosing the Officiant as soon as the couple has a wedding date and location locked down.
By starting this process early, it gives the couple time to choose and helps to make sure the Officiant they want is not already booked for their date. If the couple is asking a friend or family member to marry them, by asking early, they give that person plenty of time to do the research and spend the time that is necessary to prepare the ceremony the couple wants.
GIVE THE OFFICIANT PLENTY OF TIME TO PREPARE FOR THE CEREMONY
The friend or family member probably has not done this before and has to prepare the ceremony while still doing everything else in their daily life. Trust us when we say that earlier is much better when choosing your Officiant.
The American Marriage Ministries website provides plenty of free resources to help officiants prepare for performing marriage. They also offer the definitive wedding officiant training book, Asked to Officiate.
Check out the links below great information on how to prepare for performing marriage: