Officiate Weddings in Phoenix, Arizona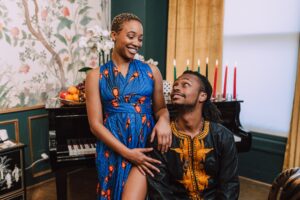 Big skies, warm weather, and a bustling urban metropolis mean Phoenix is a wonderful place to get married. You probably won't have to worry about rain if you are having an outside ceremony and if you are looking to escape the heat there are myriad of options to choose from.
More important than where you choose to have your wedding is who you choose to officiate the ceremony. Having a family member or friend officiate your wedding is a wonderful way to add that extra level of meaning to this special occasion. Even better, Arizona is a state that does not require officiants to register with any government office. This means that all you need to do to acquire the the legal right to officiate weddings is to get ordained online.
The marriage law in Arizona that specifies who can perform marriage states that church officials and religious leaders who are in good standing with their denominations can solemnize marriage in the state. That means that people ordained by American Marriage Ministries have the legal ability to perform marriage ceremonies in Phoenix.
This page covers the steps required to officiate weddings in Phoenix. We also answer questions about how to prepare for the wedding as the officiant and what your responsibilities are regarding the marriage license. Your first step to becoming a wedding officiant is to get ordained with American Marriage Ministries. As an AMM Minister you are not required to register with any government office. So once ordained, you do not need to take any further steps with the city or state government before conducting the wedding ceremony.
Continue reading to learn more about getting ordained to officiate weddings in Phoenix.
STEP 1: Get Ordained with American Marriage Ministries
The Arizona Revised Statutes § 25-124 allows for the following officials to perform marriage:
A. The following are authorized to solemnize marriages between persons who are authorized to marry:
1. Duly licensed or ordained clergymen.
2. Judges of courts of record. 3. Municipal court judges.
4. Justices of the peace.
5. Justices of the United States supreme court.
6. Judges of courts of appeals, district courts and courts that are created by an act of Congress if the judges are entitled to hold office during good behavior.
7. Bankruptcy court and tax court judges.
8. United States magistrate judges.
9. Judges of the Arizona court of military appeals.
B. For the purposes of this section, "licensed or ordained clergymen" includes ministers, elders or other persons who by the customs, rules and regulations of a religious society or sect are authorized or permitted to solemnize marriages or to officiate at marriage ceremonies.
If you do not fall into any of these categories, no sweat. You can get ordained with AMM, which puts you in the the priest or minister category. The process is free and takes  just a few minutes.
When it comes time to perform your duties as the officiant, Maricopa County may ask you to present documentation, which AMM provides for a fee. (You can call the county clerk's office before you perform the ceremony to ask if they will require you to bring the certificate in person.)
STEP 2: Prepare For Officiating the Wedding
Getting AMM ordained is the easy part. Your next step as the wedding officiant is to prepare for officiating the wedding ceremony. As the wedding officiant, there are two main things you need to prepare for:
Non-Legal Duty – Officiating the Wedding Ceremony
Legal Duty – Signing the Marriage License
Non-Legal Duties – You non-legal duties encompass all of the performative aspects of the wedding ceremony. How do I write a wedding ceremony? How do I get ready to perform marriage? What do I say at a wedding?
To learn the answers to all these questions and more, we recommend that you read through the officiant training pages on the American Marriage Ministries website. These resources cover all important aspects of performing marriage and is geared towards first-time officiants. You can also check out these pages for more ceremony prep info:
Keep in mind that practice makes perfect. The sooner you get started and the more time you allocate to practice, the better prepared you will be when it comes time to officiate the wedding.
Legal Duties – Your legal duties have everything to do with the marriage license. Your one legal job as the wedding officiant is to sign the marriage license for the couple. This is as simple as it sounds, kust complete and sign a piece of paper. That's it!
We understand how important it is to make sure the marriage license is properly completed. If you do find yourself confused by some of the fields on the marriage license, check out our page on How to Fill Out a Marriage License.
STEP 3: Officiate the Wedding
Regarding your performative duties, this is where you shine. If you have done your due diligence in preparing for the wedding ceremony, you will do an amazing job. In fact, you may have a lot more fun officiating a wedding than you might think. Many officiants that are AMM ordained to officiate one wedding eventually go on to officiating several. It's really a lot of fun!
Regarding the marriage license – The couple is responsible for applying for the marriage license. Make sure to double check with the couple before performing the ceremony. At some point on the wedding day, the couple must present to you their marriage license. Your job is to complete and sign it in their presence and any required witnesses. The marriage license can be completed before or after the ceremony, that doesn't matter. What does matter is that all the fields are completed properly and that it bears your signature.
Once the marriage license is properly signed, you have successfully performed all of your functions as the wedding officiant. Afterwards we recommend that you follow-up with the couple to make sure the marriage license has been returned to its issuance office.
Phoenix Wedding Planning Logistics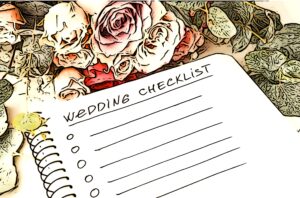 The city's downtown area has a lot of trendy, modern venues to choose from. The Croft is a 10,000 square-foot warehouse serving an industrial vibe, equipped with all the spaces you could ask for, including a ceremony room, reception area and outdoor cocktail patio. Its cement floors, original brick walls and exposed ceilings will conjure up the steampunk hipster living inside you. SoHo63 is another urban venue with a slick architectural design that will soothe a minimalist's soul.
Outdoor weddings are a great option for winter weddings, when the weather is cool enough to enjoy the area's many parks. The historic Encanto Park Clubhouse, close to downtown Phoenix, sits on a picturesque lagoon, a favorite hang-out for white swans, which make for a romantic backdrop to your wedding photos. Or, find a happy medium between indoor and outdoor at the Desert Botanical Garden. You can say your vows amongst the more than 50,000 beautiful desert plants within the shelter of the glass enclosure.
Transportation:
The street system in Phoenix is laid out in a grid system, so it's easy to navigate by car. Lyft and Uber are also good options if you want to avoid renting a car for your time in the city. If you're really trying to pinch pennies, you're in luck. The city's Valley Metro system provides public transportation throughout the metropolitan area, via trains and buses, which come often.
Weather:
Phoenix's average temperatures in summer are the hottest of any major city in the country. Throughout the summer, Phoenix's average temperatures are in the 90s and 100s, so during this time, you'll want to take advantage of one of the many air conditioned indoor venues. In the winter, daily average highs cool down to the mid 70s, so if you wanted to host an outdoor reception, November, December or January would be the ideal time to do so.
Phoenix Marriage License Info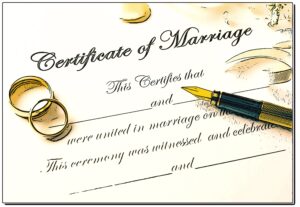 It is the couple's responsibility to file for the Arizona Marriage License. That being said, below is important information regarding applying for a marriage license in Maricopa County. If you need more clarification on what is meant by "Waiting Period", "Expiration", and "Return", check out the Marriage License Definitions page on the American Marriage Ministries website.
Where do I file for the marriage license?
Superior Court of Arizona in Maricopa County – Northeast Regional Center
18380 N 40th St
Phoenix, AZ 85032
How much does the marriage license cost?
$83
How long must I wait before receiving my marriage license?
None
When does the marriage license expire?
1 Year
Who returns the marriage license?
The Couple